2017 Annual National Armed Forces FreedomRide
Get ready, Get set, and Ride again for another Annual National Armed Forces FreedomRide.  This is the 8th year for this fun celebration with a community who recognizes that FREEDOM IS NOT FREE.  If you have not yet attended this holiday event, come pay your respects to those that have served and those that are currently serving.  Veteran volunteer coordinator Gloria Clough: "Bikers across the Nation will Ride to Honor and Show their Support for all Armed Forces Veterans of War, Pow, MIA, KIA, WIA and Our Troops!"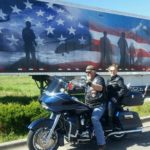 8th Annual National Armed Forces FreedomRide
MAY 20, 2017
Registration begins at 7:30 am at Takoda Tavern
12311 Pine Bluffs Way, Parker
Kickstands up around 9:45 am
Pre-registration available online
Riders $20 Passengers $5 (Pre-registration only)
Riders $25 Passengers $5 (Day of ride)
All proceeds to benefit Painted Paws for Veterans and Colorado Patriot Guard
Live Auction – Giveaways – Good People
From the Colorado FreedomRide website: "Our Mission is to pay our respects to those that have served and those that are currently serving.  To show them we value them for their service and have not forgotten them.  To bring awareness to those around us of the courage and selflessness of these brave men and women.
Our Purpose is to pay tribute to Armed Forces Day and to acknowledge all those in the military, past and present.  We Respect that they have put their lives in danger for our Country, the sacrifices made by them and their families, and what they do every day to defend our FREEDOM in the United States."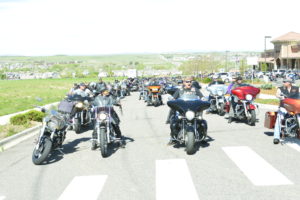 Our two charities for the 8th annual event are: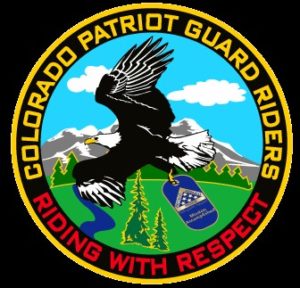 Colorado Patriot Guard:  "We don't care what you ride, what your political views are, or whether you're a "hawk" or a "dove".   It is not a requirement to be a veteran.  It doesn't matter where you're from or what your station in life is. You don't even have to ride. All we require is that you show respect for those who have served our country.
The Colorado Patriot Guard Riders is an IRS-approved 501(c)(3) charitable organization. We are not a protest or counter-protest group. In fact, we shy away from politics as much as possible. We are not a motorcycle club or "gang", nor are we affiliated with any parent organization other than the National Patriot Guard Riders. We do have a "chain of command" that includes a State Captain, 3 Assistant State Captains and multiple Ride Captains. We also have "Help on the Homefront" (HOTH) coordinators. For every mission we perform, we attempt to have someone act as the "Ride Captain In Charge" who is there to coordinate activities and ensure the mission runs as smoothly as possible." coloradopgr.org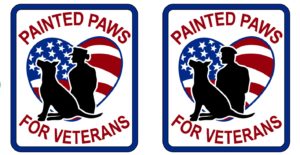 Painted Paws For Veterans: "Painted Paws for Veterans is dedicated to assisting veterans and their families in adopting canine companions from animal shelters and rescues, in order to provide emotional support and a way to reconnect to life and family, both during and after military service.  In addition to our adoption assistance program, we also offer service dog training, therapy visits, veteran retreats and public education on PTSD and other veteran emotional issues.
Painted Paws for Veterans is a Colorado Nonprofit Corporation organized and operated exclusively for charitable and educational purposes within the meaning of Section 501(c)(3) of the Internal Revenue Code.  It is an all-volunteer effort, governed by a Board of Directors who donate 100% of the administrative costs of the organization each year." paintedpawsforveterans.org
Tyler Warrick, Founder of Painted Paws for Veterans: "We feel blessed and honored to be part of this event. Our disabled veteran volunteers are excited to contribute. The donation for this event is going towards our sanctuary needs. Our sanctuary is part of our disabled veteran therapy program. Vets get to come out and find peace while trying to work through their PTSD issues.  It will also help us continue to keep our program free for disabled veterans. Our program waives all fees for service connected veterans with PTSD.  I'm the founder and also a disabled war veteran."
Gloria Clough:  "We are looking for donations for/of auction items as well as door prizes.  I look forward to seeing everyone May 20, 2017 at Takoda Tavern…our starting and ending place."
Come spend a day with family, friends, brothers, and sisters.  A great event to have fun and show respect to our military community past and present.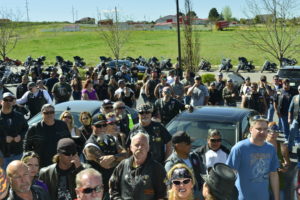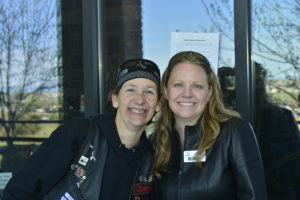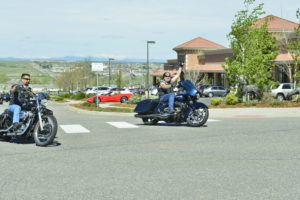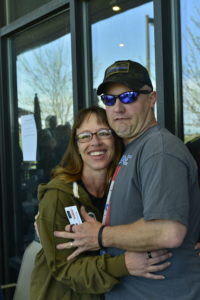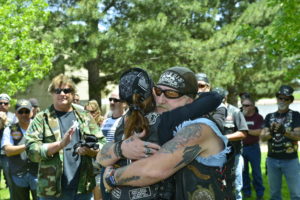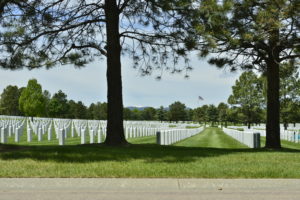 ***Photos from Photo Gallery 2016
Find us on Facebook at  www.facebook.com/NationalArmedForcesFreedomRideColorado
We are listed as Colorado Volunteer Support Services, Inc. on iGive and Amazon Smile
http://www.igive.com/welcome/lp15/wr34.cfm?c=72641
https://smile.amazon.com/ch/46-2398585
www.cofreedomride.com or gloria@cofreedomride.com
And as always, thank you to our Veterans, Service Members, their families, and all of our Military Community.
 starspangledboomerang.com